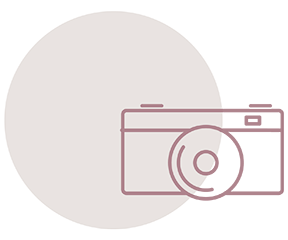 Sometimes you simply don't have the time or budget to dedicate to a full, dedicated photoshoot for your brand. We get it! Which is why we are thrilled to announce that Oakes Creative House is hosting quarterly branded mini shoots
Limited Slots. Unlimited Potential.
We offer regular brand mini shoot opportunities throughout the year so you can choose the time and location that works best for YOU. But once you see a date or place pop up that you just LOVE, snag it fast! Spots are limited at each location, and we don't want you to miss out on this incredible opportunity.
Next Up: November 15th at White Moose Bethany!
A Budget-Friendly, High-Quality Brand Refresh
Mini shoots are a great way to give your brand the refresh it needs without having to spend the big bucks. They're quick, but personal. And you get to pick the location that speaks to you and your business! As a business owner myself, I know how important it is to keep your business branding fresh and updated, and photos are arguably the most important! Photos can go out of date rather quickly, so brand mini shoots are a great way to ensure your brand is up-to-date.
Why Book a Brand Mini Shoot?
Brand mini shoots are specifically held to bring your BUSINESS to life. Lifestyle shoots might get you beautiful photos of your family or even great headshots, but these branded shoots are tailored to your business. We will put you behind a desk, get shots of you working, you'll receive a refreshed headshot and we have props for you to use already at the studio – all things you wouldn't receive at a lifestyle minishoot. PLUS – you get a TON of photos. I don't put a limit on the photos you receive. You get what was shot (the good ones anyway).
Crystal and I have worked on numerous shoots together, and while she is pregnant, I have the honor of being your photographer for the Oakes Creative House brand shoots.
Now, a little about me!
I can honestly say I didn't plan on being a photographer or creative. But, my blessed (not broken) road has led me to my true passion. I have been behind the camera since 2017, and I now know that's exactly where I am meant to be.
You deserve to have images you LOVE. When I'm behind the camera, I make it my mission to ensure you receive authentic and captivating photos.
My FAVORITE place to shoot is White Moose Studios, but I love making magic happen all across the OKC metro. I am also a mother and business owner, so, I've been in your shoes and know how important opportunities like these mini shoots are for you.
I can't wait to bring your brand to life!