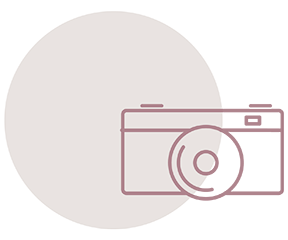 Sometimes you simply don't have the time or budget to dedicate to a full photoshoot for your brand. We get it! Which is why we are thrilled to announce that Oakes Creative House is hosting branded mini shoots on
Budget-Friendly and High-Quality
Mini shoots are a great way to give your brand the refresh it needs without having to spend the big bucks. They're quick, but personal. As a business owner myself, I know how important it is to keep your business branding fresh and updated, and photos are arguably the most important aspect of your online visuals! Photos can go out of date rather quickly, so brand mini shoots are a great way to ensure your brand is up-to-date.

Why Book a Brand Mini Shoot?

Brand mini shoots are specifically held to bring your BUSINESS to life. Lifestyle shoots might get you beautiful photos of your family or even great headshots, but these branded shoots are tailored to your business. We will put you behind a desk, get shots of you working, you'll receive a refreshed headshot and we have props for you to use already at the studio – all things you wouldn't receive at most other minishoots. PLUS – you get a TON of photos. I don't put a limit on the photos you receive. You get what was shot (the good ones anyway).
I'm the owner of Oakes Creative House, and I would love to help bring your brand to life through a branded mini shoot.
I have 15+ experience in design and photography, and I have a heart for small-businesses and nonprofits. I understand that running a business requires you to wear A LOT of hats. I wanted to give you a stress-free opportunity to refresh your brand. And lucky for you, I don't put a limit on the photos I give back to you. You deserve to be able to use anything that we take in our 45 minutes together, as long as it's usable.
If you have ANY questions, don't hesitate to email me at crystal@oakescreativehouse.com. But, I will warn you. These slots won't last long! So, I recommend you jump on this opportunity while you can.
I can't wait to breathe new life into your brand and business.