We help growing businesses
Attract the RIGHT Customers
A trusted partner for all your
We're all about partnership and helping our clients reach their goals! 
Want to better understand the layers of marketing and the why behind each step? With our educational approach, you can.
We get to know you and your business so we can create a customized plan tailored to helping you reach your business goals.
Looking for a true partner who believes in your success? We can do it all for your business or help you DIY as much as you want. 
We've assembled a team of experts in all facets of marketing that will help make your business shine and get the results you need.
Oakes Creative House works with organizations of all shapes and sizes, from startups and solopreneurs to nonprofits and small but growing businesses. Whether you are service-based, product-based, B2B, or B2C, we can help with all your branding and marketing needs.
"I started my staffing business a few years ago and was ready to move to the next level. So thought I'd start with my website. I looked online for help and had a bad experience with some guy who asked an outrageous price for more than I needed and then hounded me for my business. A friend referred me to Oakes Creative House. Crystal was totally open, honest and listened to what I wanted. She gave me a very reasonable price and made my website represent my values and how I do business. I couldn't be happier! What I liked most is that Crystal met me where I was, solved my problem and is now helping me look ahead to what I need to do next. Plus, she and her team do all the work, so I can focus on running my business. I now have a marketing partner I can trust."
"We continue to use Oakes Creative for photography and any other marketing needs we have. Crystal and her team are experts at what they do, and it is always a privilege to work with them. As a Native business, Crystal understands our needs and always knocks them out of the park."
"Oakes Creative House was organized, attentive, and friendly throughout the whole process. We had no idea what were were stepping into creating an online academy. And they made it SO easy."
"The way Crystal works with my team and my clients is way above average, and we've worked with a lot of freelancers and subcontractors. She does a great job setting expectations at the beginning of a project, then continues the excellence with her professional and clear communication throughout the process. And we have always been extremely happy with the final product.
I highly recommend working with Crystal and Oakes Creative."
"From logo creation, to graphic design, to product photography, to catalog genius...Crystal has been an invaluable asset to our growing small business. Crystal's positive and professional approach to her work - coupled with her extraordinary creative talent - make her a vital member of our extended team. Not only has Crystal provided world-class photography and design support, but she is also a trusted business advisor to Eat Drink Host. We owe a large part of the success we have been blessed with to Crystal, and I would recommend her to any client!"
"Crystal is an amazing asset to any company needing creative design work. We have been working with her for over eight years and her work is always incredible. She has helped our company with branding, photography, photo editing, graphic design, and much, much more. She is extremely professional and a joy to work with on every level. We just adore her."
"Highly recommend Crystal for any graphic or web design needs. She built our new website from the ground up addressing every need we had for it and more. She had great ideas to help bring more attention to it and did an excellent job creating the content. We came back recently for a rush project and she had it to me in less than 24 hours!"
"I've worked with Crystal for almost ten 10 years now at two different companies. The first company was a fairly new fashion brand where we originally hired her for product and lifestyle photography. She really raised the bar for us, so we continued using her services for catalog design, designing our logos, streamlining our social media, and clarifying our brand messaging. She ended up giving our brand a complete and much needed overhaul. Crystal is a hard to find combination of a creative guru and a true business professional who can provide reliable, straightforward advice. If you have any design, photography, marketing, or branding related projects coming up – she's the one you want on your team. "
What Do YOU Need To Grow?
At Oakes Creative House, we believe that loving your brand should be easy! We offer a wide range of marketing services to help you better understand, love, and communicate your brand to grow your business.
Websites
Starting at $2700
Print Design
Starting at $125
Marketing Services
Starting at $400/month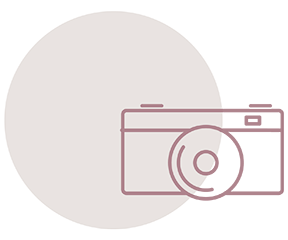 Photography
Starting at $450
Consulting
Starting at $95/hr
On our free discovery call, we ask questions to get to know you and your business so we can make recommendations about what services you may need and where to start. We'll show you your options and guide you through each step of the process.
We're passionate about learning and growth! Check out our online courses, free resources, online entrepreneurs group, and more!
Love checklists? We do too! We have lots of free and paid checklists, guides, worksheets, and other resources for business owners.
Blogs never go out of style! For in-depth tips on succeeding in business, check out our blog. We dive into all things business, entrepreneurship and marketing.
Need a quick and affordable logo for your business? Our brand store offers a wide range of logo concepts at an affordable rate.
Your brand is your business' first impression. It communicates a visual language and sets the tone for who you are. Take our FREE brand quiz to learn your brand's style and what it's saying to your customers!
Here's what to expect when working with us
Share your vision in a discovery session
Our free discovery sessions are about getting to know your organization, your goals, your challenges, and what success looks like for you. We listen and take lots of notes to fully understand your needs.
Develop and implement a plan
We take an educational approach so you understand the why behind the strategies, products, or services we recommend, as well as the budget and timeline necessary to achieve your goals.
Love your brand and grow your business
Our mission is to help your customers understand who you are and why they need what you do, which translates to clarity about your brand, consistency in your marketing, and growth for your business.
We continue to collaborate, monitor results, and adjust where needed so you feel confident about your brand and your business growth. 
Ready to stop feeling frustrated about your brand and your marketing?
Most business owners started their business because they're good at what they do, not because they wanted to spend all day agonizing over branding and marketing decisions. The good news is we can help with all of that and get you back to doing what you do best!
As a business owner, you likely don't have much time or patience to go back to school to become a marketing master. Good news! You don't have to. We've put together 3 courses that allow you to grow your business on your own time.
Join our email list for a coupon code to our courses!
Join our community of entrepreneurs!
Are you an entrepreneur or business owner that is looking for a community of entrepreneurs that have been through it all? I felt like this was a real need in the business world, a group where we can come together, lift each other up and support each other in a true community over competition mindset.
So, I decided to make a Facebook group to do just that! If you are a business owner and would like to help others, learn from others and embrace community over competition, then the For the LOVE of Business Facebook group is PERFECT for you!