We Help Growing Businesses
Attract customers that truly LOVE your brand!
AT OAKES CREATIVE HOUSE WE BELIEVE...
Loving your brand should be easy! The right partner can guide you through each step.
Oakes Creative House works with companies of all shapes and sizes, from new businesses, corporations, small businesses, B2B, nonprofits and more!
What Do YOU Need To Grow?
Websites
Starting at $1800
Print Design
Starting at $50
Marketing Services
Starting at $100/month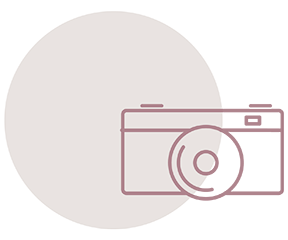 Photography
Starting at $300
Consulting
Starting at $75/hr
Here's what working with us looks like
Share Your Vision.
We listen as you share your vision for your company, your goals, your challenges and what success would look like for you. We start with the end in mind!
We Create Your Plan.
We brainstorm, research and customize the best marketing strategies, products and services to meet your unique needs. We include a budget and timeline for your approval.
Love Your Brand.
We create the key marketing pieces that set your products or services apart from your competition. Our mission is to help your customers understand who you are and why they need what you do.
Together, we continue to collaborate, monitor results and make adjustments to make sure we are always hitting your targets… while you get to enjoy a brand you are proud of, spend more time living the rest of your life, feel less stressed and more confident as your brand surpasses your wildest dreams! 
We believe in your success!
Get Tips & Advice in The Newsletter!
Join our community of entrepreneurs!
Sometimes being an entrepreneur can feel like there was some club that you weren't invited to. Like everyone else got the keys to the kingdom, but you didn't. Here's the secret no one is telling you…
That Club Does Not Exist!! We are all just figuring this out as we go.
Recently an idea has begun to blossom in my heart, one that I think could be a HUGE benefit and value to others. I had this crazy idea to create a space, a community where entrepreneurs and freelancers can come together and surround themselves with people on the same or similar path. A place where everyone can share the mistakes they have made along the way, can ask for advice and support when they need it, and receive real help and feedback. A place where you can remember why you fell in love with your business idea in the beginning! So, I went ahead and create a Facebook group to do just this, called For the Love of Business! We would love for you to join us!
"I started my staffing business a few years ago and was ready to move to the next level. So thought I'd start with my website. I looked online for help and had a bad experience with some guy who asked an outrageous price for more than I needed and then hounded me for my business. A friend referred me to Oakes Creative House. Crystal was totally open, honest and listened to what I wanted. She gave me a very reasonable price and made my website represent my values and how I do business. I couldn't be happier! What I liked most is that Crystal met me where I was, solved my problem and is now helping me look ahead to what I need to do next. Plus, she and her team do all the work, so I can focus on running my business. I now have a marketing partner I can trust."
"My team and I have worked with Crystal on many projects and plan to continue to work with her in the future. She's helped us with web design, logo design, photography, and probably other things I'm not even remembering. She is fantastic! Crystal is just a great person overall. She's super smart, extremely creative, and as a bonus, she's fun to hang out with.
The way Crystal works with my team and my clients is way above average, and we've worked with a lot of freelancers and subcontractors. She does a great job setting expectations at the beginning of a project, then continues the excellence with her professional and clear communication throughout the process. And we have always been extremely happy with the final product.
I highly recommend working with Crystal and Oakes Creative."
"Crystal is absolutely incredible and one of the most creative, kind, passionate and driven people I've met. She has a heart for serving others and creating incredible tools and branding for businesses and she puts 💯 effort and passion into every single project and client. She is so talented, has the experience and background and credibility and puts so much soul into all she does. She works on growing herself personally and as a business owner and pours into her clients. I highly recommend Crystal!"
"From logo creation, to graphic design, to product photography, to catalog genius...Crystal has been an invaluable asset to our growing small business. Crystal's positive and professional approach to her work - coupled with her extraordinary creative talent - make her a vital member of our extended team. Not only has Crystal provided world-class photography and design support, but she is also a trusted business advisor to Eat Drink Host. We owe a large part of the success we have been blessed with to Crystal, and I would recommend her to any client!"
"Crystal is an amazing asset to any company needing creative design work. We have been working with her for over eight years and her work is always incredible. She has helped our company with branding, photography, photo editing, graphic design, and much, much more. She is extremely professional and a joy to work with on every level. We just adore her."
"Highly recommend Crystal for any graphic or web design needs. She built our new website from the ground up addressing every need we had for it and more. She had great ideas to help bring more attention to it and did an excellent job creating the content. We came back recently for a rush project and she had it to me in less than 24 hours!"
"I've worked with Crystal for almost ten 10 years now at two different companies. The first company was a fairly new fashion brand where we originally hired her for product and lifestyle photography. She really raised the bar for us, so we continued using her services for catalog design, designing our logos, streamlining our social media, and clarifying our brand messaging. She ended up giving our brand a complete and much needed overhaul. More recently, I started up a company in which she has been an integral part of the entire process. I am so glad I decided to get her involved right from the beginning. Crystal is a true expert in her field, and she's been instrumental in not only all of the branding and design elements (Name, Logo, Website, Brand Messaging, etc.), but she's also walked me through the process in an order which ensured a truly cohesive brand. Crystal is a hard to find combination of a creative guru and a true business professional who can provide reliable, straightforward advice. If you have any design, photography, marketing, or branding related projects coming up – she's the one you want on your team. "
So often entrepreneurs start businesses out of necessity, but the necessity quickly turns into a passion that is hard to describe. All of my life I've struggled with friends and family giving me interesting looks for declining an invitation on a weekend because I am "working". The thing is, sometimes the work I am putting
Read More »
The world we live in today is busy, stuffed full of responsibilities and all of the 'adulting'. The overwhelming response to this fullness has been the development of 'life hacks'. They span across every facet of your life; hacks to improve your relationship, hacks to improve your health, your cooking, the amount of time you
Read More »
For as long as I can remember, I have had the privilege of being inspired over and over again by the entrepreneurs in my life. They seemed to always be working, but it was never really perceived as a bad thing. As a kid, I got to join in on the fun! I picked up
Read More »